Making friends is always important, particularly as you get older. As you age, you may lose touch with old friends and family members. Forming new friendships can help us feel connected with others and society as a whole. Friendships can also lead to you being more active, as well as always having someone to talk to.
That's why we've highlighted some of the best social groups for over 50s near you. Joining new clubs and societies - whether in-person or online - is a brilliant way to meet new people.
Learn more about Lottie
Compare local care services or discover your dream retirement home.
Browse Lottie
---
In this article:
---
Social Groups For Over 50s Near Me
There are lots of ways to find your new social group. Firstly, you can use Meetup to find events and groups targeted at people in their 50s and 60s. We've set the link to London, but Meetup can be used to search anywhere in the UK!
The Ramblers is Britain's largest walking charity and a brilliant way of finding walking groups for over 50s (and for visiting new places). You can use their directory to find a walking group or club near you. All you have to do is enter a postcode or location and it'll return a list of relevant walks nearby.
Age UK has directories for numerous kinds of social opportunities for people aged 50 and over in the UK, including social activities near you and friendship centres. Through their social activities link, you can enter your postcode to see what activities and groups your local Age UK runs. Examples include arts & crafts, coffee mornings, pub food and photography clubs.
Use our navigation links to find social groups near you:
London and the South East
Kaleidoscope Club
One of the original social clubs for people aged 50 and over in Greater London, the Kaleidoscope Club arranges social events such as meals, cinema trips and walks for keeping fit. They also visit pubs, theatres, art galleries and more.
South London Cares
South London Cares' Social Clubs are group activities taking place throughout the week, offering older adults the chance to spend time together. Activities include quizzes, workshops, creative writing, yoga and table tennis. Activities often take place in the boroughs of Lambeth and Southwark.
South West
S.P.A. Singles Social Group
A member-led group to help you make new friends, the S.P.A. Singles Social Group is aimed at people in their 40s, 50s, 60s and 70s. Social events range from meals out to guided walks and weekends away. Members are based in South West England, including in the cities of Bath and Exeter.
The Midlands
Wolverhampton Friendship Centre for Over 50's
The Wolverhampton Friendship Centre was formed in 1991 as a self-help group for people aged 50+. Most of the activities are run by members and include fun things like yoga, ten-pin bowling, skittles, bingo and board games. This group has around 650 members and regularly meets in Wolverhampton.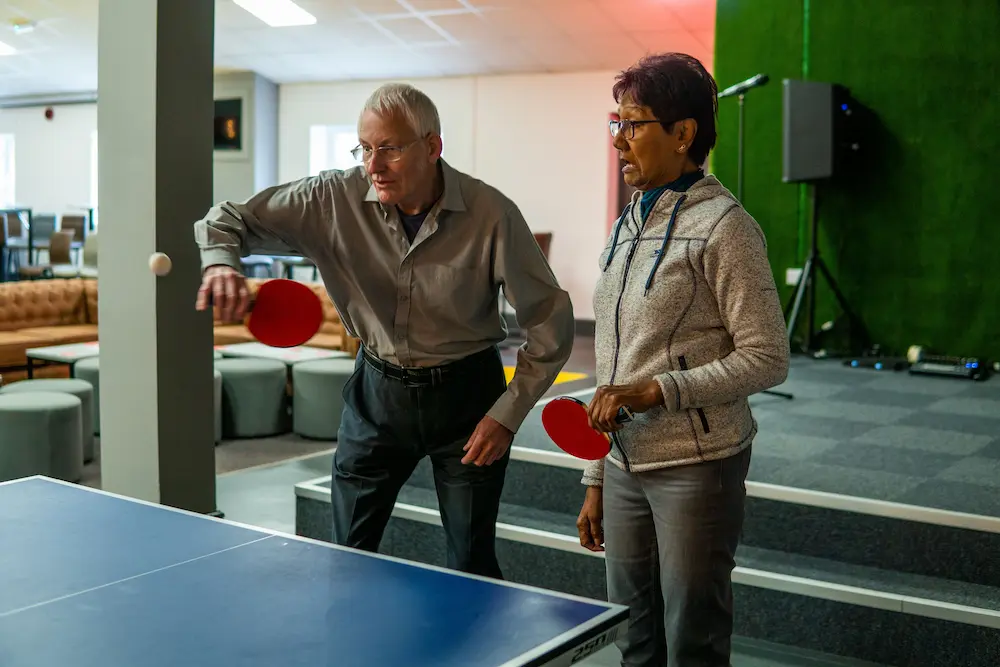 Yorkshire and the Humber
Calderdale Forum 50+
The Calderdale Forum 50+ lists numerous social groups and coffee mornings in Calderdale, West Yorkshire. Many of these groups can be found in the town of Halifax.
Scotland
West Lothian 50+ Network
If you're aged over 50 and live in the West Lothian area of Scotland, the West Lothian 50+ Network is a brilliant place to make friends and take part in enjoyable activities. Volunteer members run a wide range of activities, with almost 60 different interest groups to choose from.
Wales
Wales Goldies Over 50's Friendship and Social Group
Wales Goldies is based in Newport and is the perfect social group for people over 50 years of age who'd like to meet for food and coffee, as well as attend other activities. Their Facebook group has over 2,500 members.
---
Why Are Friendships For People Over 50 Important?
Staying socially active is one of the key parts of healthy ageing for older adults
Friendships in later life have been directly linked with mental health and emotional wellbeing
Older adults are at greater risk of social isolation, with friendships helping to ward off loneliness
The good news is that there are lots of ways to meet new people, make friends and reverse any feelings of loneliness.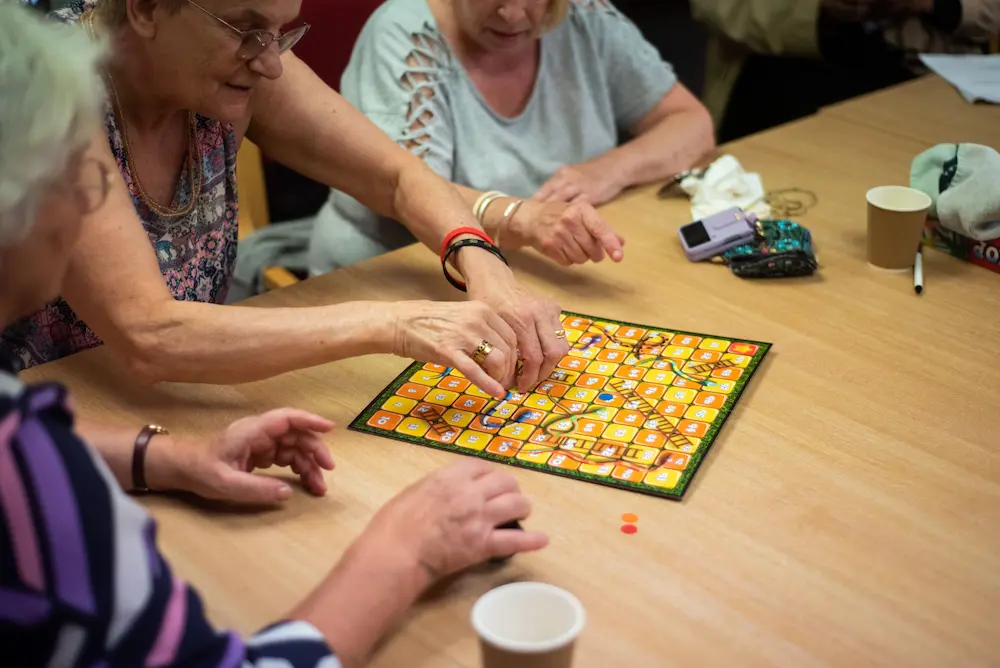 ---
Other Ways To Meet New Friends Over 50
There's no best way of forming friendships when aged over 50. With that said, we do have some tips that may help, along with a couple more great ways to meet new people.
One of the best ways to make new friends over 50 is by finding a new hobby you're passionate about. When you really enjoy something, you're more likely to leave your comfort zone and find people that share these same interests.
Talk to new people
The best recipe for making new friends is almost always putting yourself out there and challenging yourself to talk to people you don't know. Strike up conversations and be yourself. The more approachable you are, the better the chance most people will want to stop and talk to you.
A good way to feel more confident when talking to people you don't know is to think about what you want to get out of the conversation and which topics you're interested in.
Look for common ground, such as a shared interest or something that's going on around you.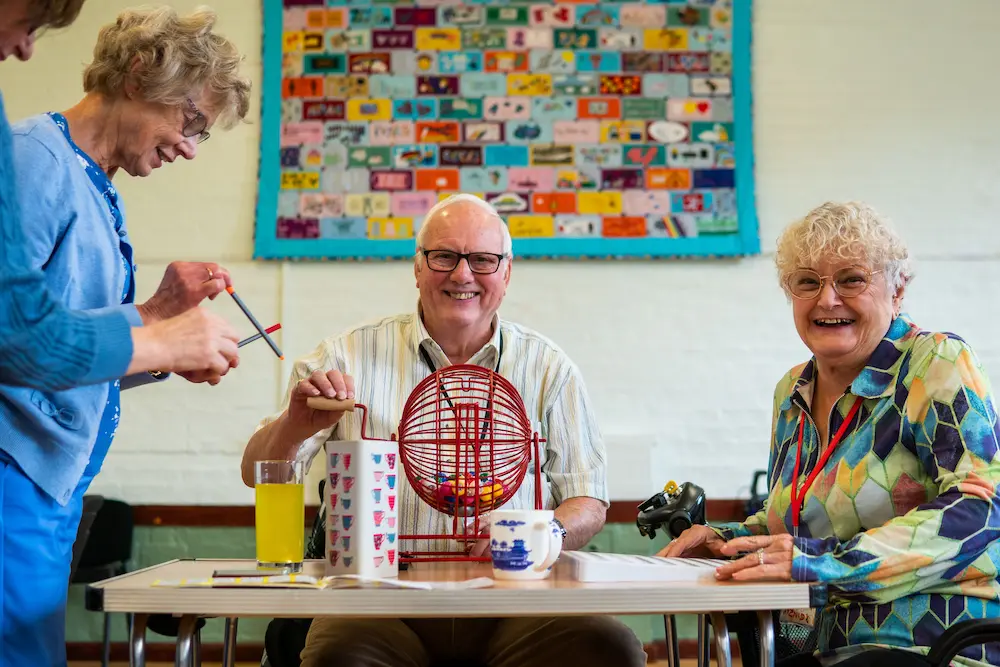 Local voluntary work
Volunteering in your local community is a brilliant way of finding people who share similar interests and values.
There are lots of ways to volunteer - such as working at a local food bank or helping to clean up green spaces - so you should be able to find something of interest.
You can learn about volunteering over the age of 50 and what opportunities are out there on the Volunteering Matters website.
Learn a new skill
There are heaps of benefits to learning a new skill beyond 50 years old. One is that it can help keep your mind sharp and ward off conditions like dementia. What's more, learning a new skill can also help you stay physically active and get you out of the house, including later in the day for evening classes.
Above all, learning new skills is a great way to meet people and make new friends. Several studies show how individuals can build a sense of local community in an educational environment, helping to reduce isolation.
---
We're on a mission to support individuals and their loved ones throughout each stage of their later living journey. For more information, check out everything Lottie has to offer.