Regardless of your age, there's so much to love about walking. It's free, easy to do, a great opportunity to meet new people and a lovely way to remain fit and healthy through gentle physical activity while discovering new places. So it's no surprise that there are numerous walking groups for over 50s across the UK.
Use our navigation links below to check out some of the UK's best walking groups and clubs for older adults.
Learn more about Lottie
Compare local care services or discover your dream retirement home.
Browse Lottie
---
Find a walking club for over 50s near you:
---
The Ramblers
The Ramblers is a charitable organisation that organises group walks across Britain.
The Ramblers is one of the easier places to find a walking group near you. All you need to do is head onto their website and enter your postcode or location, and you'll then see a range of local walking groups to get involved with.
Every year, around 300,000 people take part in Ramblers' organised walks, including thousands of older adults. Members can join a walk anywhere in the country, with new walkers always being warmly welcomed.
---
Time Outdoors
Time Outdoors is another brilliant organisation that makes it really easy to find walking clubs for over 50s near you.
Just like with The Ramblers, all you need to do is enter your location on their website and you'll be given a map, complete with pins showing walking clubs in your local area. Though their list isn't quite as expansive as The Ramblers, Time Outdoors are definitely still worth checking out.
---
Other Walking Clubs in the UK
The United Kingdom is full of walking groups and clubs, many of which offer weekly walks which are open to people of all ages and fitness levels - including those over 50 and older adults. We've highlighted some of the UK's best walking groups for you to check out, region by region.
Walking Groups For Over 50s in London and the South East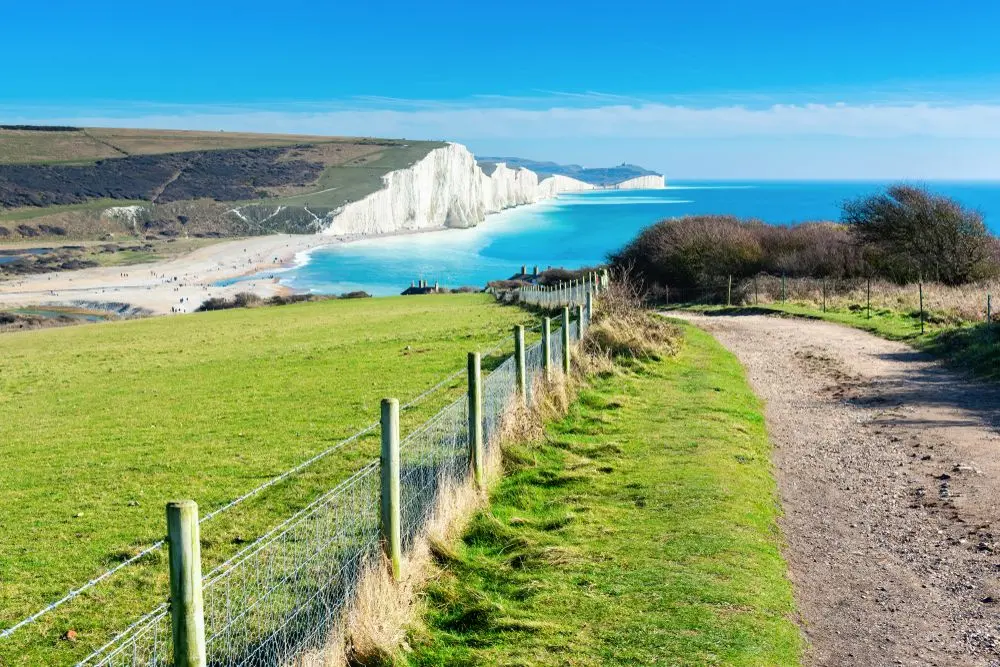 London Strollers
The London Strollers walking group are perfect for over 50s and older adults, emphasising walking at a leisurely pace, with routes between two and seven miles long. This group is also ideal for older adults who are new to walking or would prefer to go on shorter walks. You can try out the London Strollers three times before you'll be asked to join as a member.
An example of a route the London Strollers would go on is from Wandsworth to Hammersmith (5.5 miles), or a hike around Abbey Wood, Thamesmead and Plumstead (5 miles).
Saturday Walkers
The Saturday Walkers are a London & South East-based walking group and hiking club. South East England is crisscrossed by public footpaths that'll take you through wildflower meadows and heathland, alongside historic castles and houses, into cosy pubs and next to idyllic beaches. All of their walks can be reached in an hour or so by train from London.
The Saturday Walkers have several club walks each week which are free to join, along with 400+ free-to-use public transport-friendly walks which can be downloaded. Some of these walks include Princes Risborough to Wendover and Berwick to Eastbourne.
North London Rambling Club
The North London Rambling Club organises varied rambles and walks past points of interest. These walks in London and the Home Counties take place each Saturday and sometimes during the week. All walks can be reached via public transport, making them very accessible for older adults. Walks range from 6 to 15+ miles and are a fantastic way to escape to the countryside while getting some regular exercise.
When heading off on a hike with the North London Rambling Club, some of the routes you may go on include Romford to Harold Wood (around 9.5 miles), Dartford to Otford (around 12.5 miles) and Cheshunt to Broxbourne (around 9 miles).
---
Walking Groups For Over 50s in the South West

South West Trekking and Hiking Group
The friendly and sociable Southwest Trekking and Hiking Group are primarily located in Bath, with walks taking place across South West England and into the mountains of Wales, including places like the Cotswolds, Wiltshire, Avebury, Somerset, Exmoor, Mendip and beyond.
Walks are graded as either 'Leisurely', 'Moderate' or 'Strenuous', depending on the difficulty of terrain and length. Walks typically range between 5 and 12 miles, with some as long as 20 miles.
Cornwall and Devon Long Distance Walkers Association
The Long Distance Walkers Association has 40 groups across the county, and their Cornwall and Devon branch is one of the most popular! Here, you'll be able to enjoy some truly stunning scenery, including walks through Dartmoor National Park, Exmoor National Park, along the South West Coastal Path and much more.
Walks begin at around the 15-mile mark and can be as long as 100 miles - it all depends on how far you'd like to walk. Membership begins from £15 and is aimed at people of all ages who enjoy long-distance walking, including people aged 50 and over.
---
Walking Groups For Over 50s in The Midlands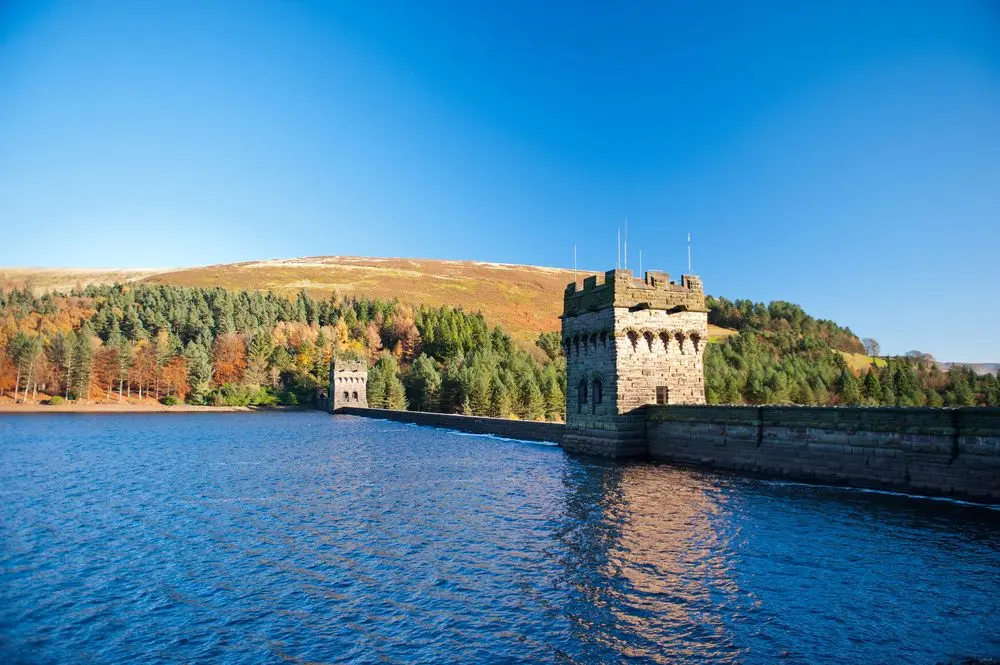 Midland Hillwalkers
A group of enthusiastic walkers who are generally aged between 20 and 70, the Midland Hillwalkers enjoy walking or scrambling anywhere that you'll find hills and mountains. This group walks one Sunday a month and usually travels by coach to numerous beautiful locations which are within easy reach of the West Midlands.
They mainly head to areas within Wales and the Peak District - such as Buxton, Bakewell and Glossop.
Fifty Plus Ramblers in the West Midlands
Formed in 2000, the Fifty Plus Rambling Group is based in the West Midlands. The number of members is capped at 40, and membership is open to people aged 50 and over. Walks take place most Mondays and usually begin in the Birmingham city centre.
Walks are created by individual members, so are suitable for people of varying ages and fitness levels. Walks vary between five and nine miles, with popular locations including Alcester, Malvern Hills and Kenilworth.
---
Walking Groups For Over 50s in Yorkshire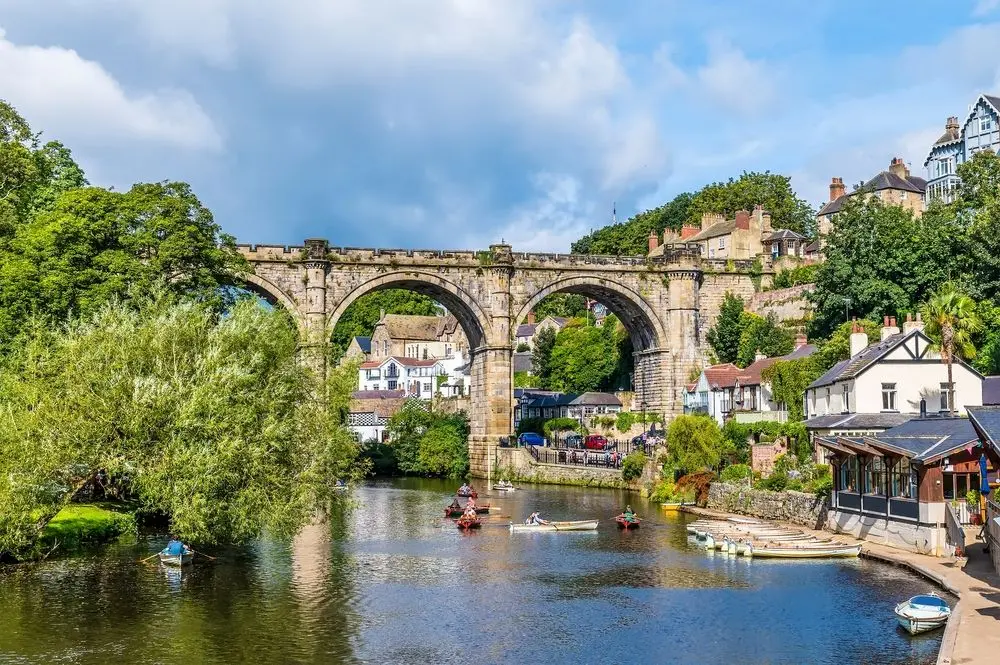 Craven Ramblers
The Craven Ramblers love walking - particularly in and around the stunning Yorkshire Dales National Park. Every walk has an experienced walk leader, with members being friendly people from all walks of life and with a wide span of ages. The Craven Ramblers usually walk between eight and ten miles on the second Saturday and fourth Sunday of each month. On the third weekend of each month, they have a more leisurely paced walk between five and six miles. Walks normally end with a well-earned cup of tea and a slice of cake in a nearby tearoom!
Yorkshire and the Humber is full of gorgeous places to explore, including Craven, Hebden, Skipton, Saltaire and Shipley (which is on the outskirts of Bradford).
North Yorkshire Walkers
The North Yorkshire Walkers are a walking group for people living in and around Northallerton, Thirsk and the surrounding areas. If you're willing to travel then this walking club also welcomes other walkers from further afield. The North Yorkshire Walkers hike every Sunday throughout the year and tend to mainly walk in the Yorkshire Dales, Nidderdale, North York Moors and Teesdale. They also sometimes venture out to the beautiful coastal areas of Staithes, Saltburn-by-the-Sea and Whitby.
---
Walking Groups For Over 50s in the North of England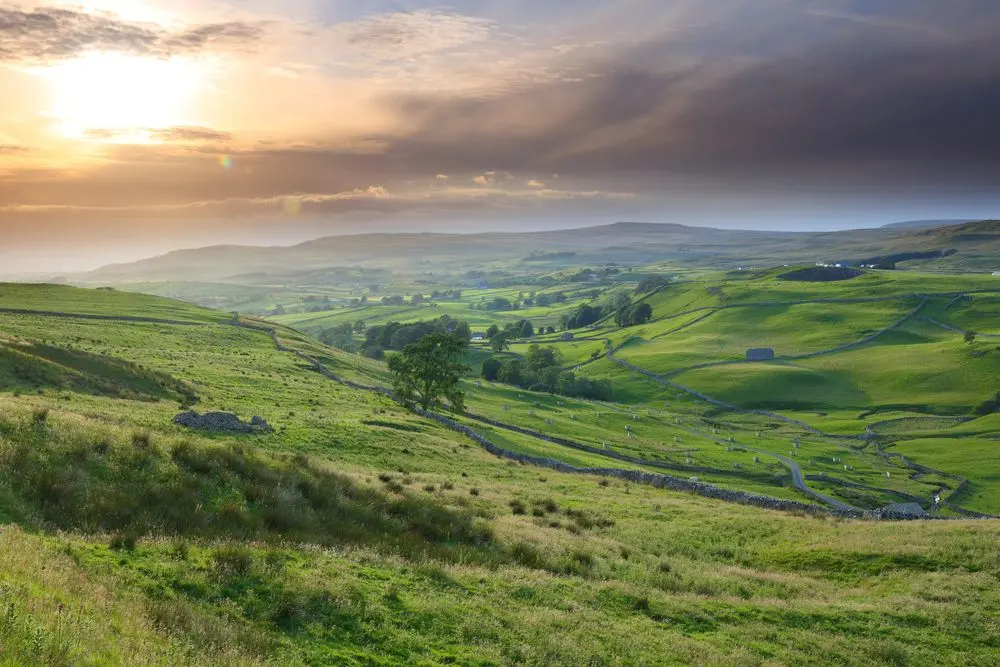 Northumbria Walking Group
The Northumbria Walking Group was originally founded to encourage young walkers into joining the Ramblers community. With that being said, this Northumbria-based walking club has no age limits, meaning over 50s are welcome. Members are based in Newcastle, along with surrounding areas like Durham, Sunderland and Northumberland.
North East England is packed with idyllic spots to explore, including Hadrian's Wall, the Cheviots, the Northumberland Coast, North Yorkshire and the Tyne Valley. Walks range from gentle 5-8 mile rambles to longer 11-16 mile all-day hikes.
Manchester Weekend Walkers
This Ramblers' walking group is aimed at people living in and around Greater Manchester. The Manchester Weekend Walkers welcome people of all ages and from all walks of life. The majority of members are considered to be in the middle of their working lives.
Through this walking group, you can take part in several walks each month, along with fun weekends away to locations across the UK.
Some of the most popular locations for walks in North West England you can enjoy through the Manchester Weekend Walkers include Salford, Burnley, Sale, Macclesfield, Knutsford and Marple.
---
Walking Groups For Over 50s in Scotland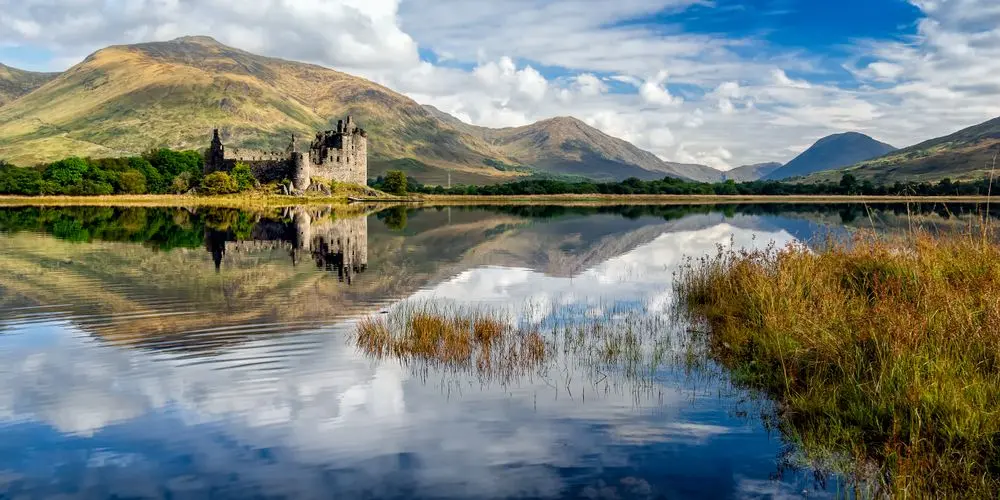 Glasgow Ramblers
Glasgow Ramblers is a friendly walking club for people of all ages who enjoy walking in the countryside and through cities alike, including those aged 50 and over. Through this Glasgow walking group, you can meet like-minded people who share your passion for walking and exploring. Walks are available for people with various levels of experience and fitness. Walks are usually arranged at the weekend, with occasional mid-week walks.
Past walks have seen members head through idyllic parts of Scotland like Kirkintilloch, Lanark, Renfrewshire and Ayrshire - with North Ayrshire being one of the best places to retire in Scotland.
Aberdeen Hillwalking Club
One of the oldest groups in the Aberdeen area, the Aberdeen Hillwalking Club was formed all the way back in the 1940s by staff of the then-nationalised telephone service. This club has an inclusive membership with members hailing from all walks of life and is open for anyone to join.
Aberdeen could hardly be better located for offering walkers and hikers some gorgeous locations to explore, thanks to being right next to Cairngorms National Park. Walks will take you through various areas in North East Scotland, including Littlemill, Crathie, Invermark and Chapeltown.
---
Walking Groups For Over 50s in Wales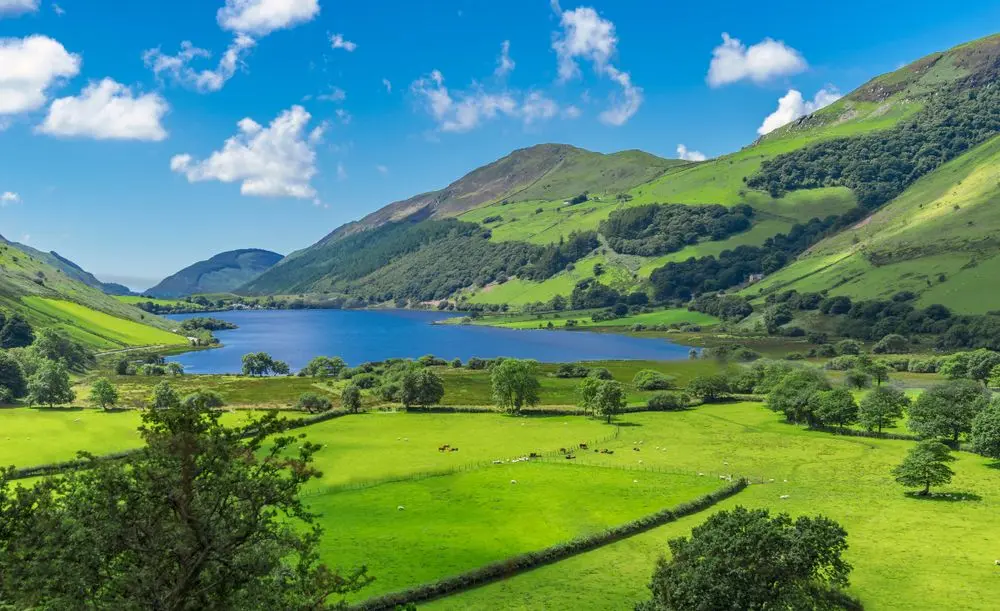 Cardiff Ramblers
Cardiff Ramblers are the area's local Rambler group. They organise walks of all distances across South Wales and beyond. Non-members are encouraged to join for a few walks. You can then become a fully-fledged member once you start regularly heading off on hikes with the club.
When walking with the Cardiff Ramblers, places you may visit include Whitchurch in Shropshire, Garth, Caerphilly and of course the city of Cardiff itself.
Abergele Rambling Club
One of several walking clubs in North Wales, the Abergele Rambling Club was founded in 1987 by a newly-retired group of friends who were active and wanted to explore the beautiful countryside of North Wales.
Abergele is in the middle of North Wales, making it ideally placed to explore the entire region - from Anglesey to Flintshire and from Llangollen to Caernarvon. This includes the Anglesey Coast and Northern Snowdonia - both of which are simply stunning - as are most walks this group goes on.
---
We're on a mission to support individuals and their loved ones throughout each stage of their later living journey. For more information, check out everything Lottie has to offer.